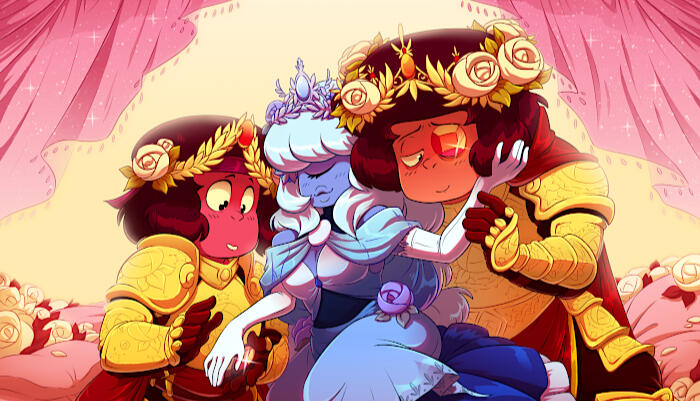 ✧ Empyrisan ✧
Art of V. A. Vazquez
---
ILLUSTRATION ✦ CHARACTER DESIGN ✦ CONCEPT ART
---
✦ About ✦
---
V. A. Vazquez, alias Empyrisan
· They/Them ·
I'm a freelance visual artist, primarily creating character-driven illustrations and designs for small-print publishing art books, games, and private clients. I love drawing fantastical beasts and winged things, storytelling through my art and sketches, and studying mythology.

I currently do 2D game art assets for the browser-based game Flight Rising, and I'm looking to do illustration work for animation, book covers, and other interesting projects that can benefit from my artistic voice!
---
✦ GALLERY ✦
---
ILLUSTRATION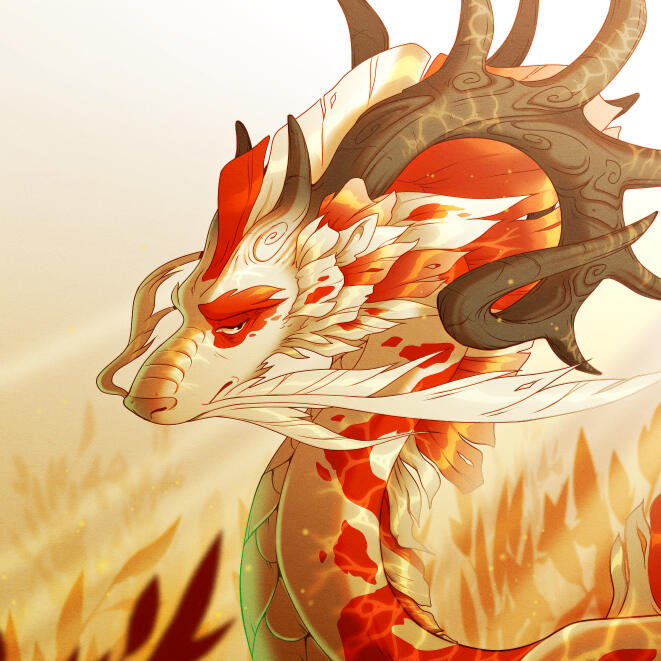 ---
2D GAME ART ASSETS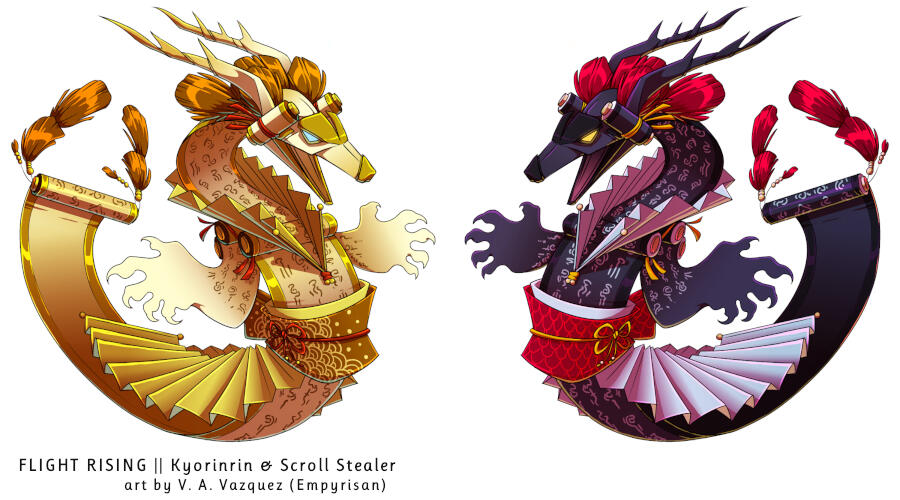 ---
✦ COMMISSIONS✦
---
✦ Empyrisan Illustrations ✦
Want me to have a go at illustrating your characters or do some fanwork? I'd love to hear your ideas!

Status: Currently Closed
---
✦ COMMISSIONS ✦
GUIDELINES
---
✦ ADOPTABLES ✦
---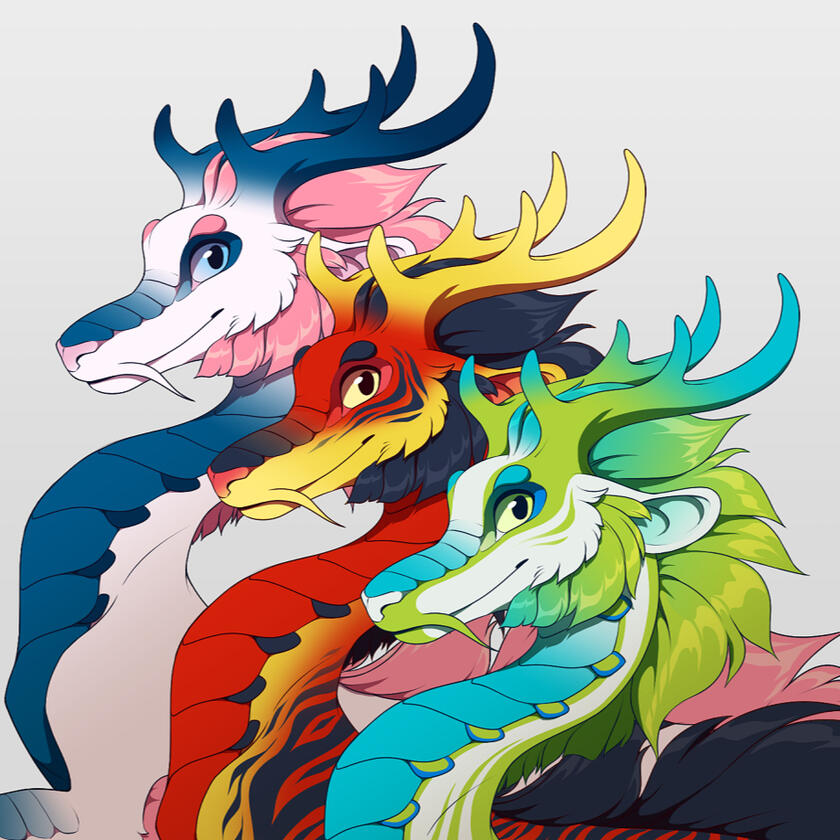 ✦ DRAGON ADOPTABLES ✦
Part of a personal project to exercise my skills for character and creature design, I'm selling the results of my efforts as adoptables for others' enjoyment!

(W.I.P)
---
✦ ADOPTABLES ✦
GUIDELINES
---
✦ Payment & Delivery
I accept PayPal only, unless stated otherwise.

Please pay within 24 hours of claiming an adopt. No long-term reservations can be made, unless stated otherwise.

Once full payment has been made, you will receive a full-resolution .PNG file of the original artwork of your adopt (including their name, color palette, and lore), and a transparent version of the artwork alone.

Delivery of the artwork files will be done via email or direct message, with a download link or attachment provided.

Download links will be available for 30 days after delivery. Please be sure to save the artwork files as soon as possible!

If you lose the artwork files of your adopt, you may contact me and I'll do my best to accommodate you!
---
✦ Artist Rights
Please credit me, Empyrisan, as the artist! Not every single instance is necessary; on the character's bio page or reference sheet caption, or in a caption for the original artwork will suffice.

Credit on artwork made by you or commissioned by another artist isn't required, but appreciated if you wish to give me a shout out for the design!

I still retain the rights of the original artwork and may display or use the original artwork for promotional purposes.

Please do not use the original artwork for profit. Do not trace, manipulate, or deface the artwork.

Names, color palettes, and lore of adopts may be reused for future designs, but I'll do my best to make sure your adopt stays unique!

My adopt breeds are my own creations for personal projects, and while I don't consider them to be "closed species" in a traditional sense, I would prefer people to be respectful and not claim them as their own! You are free, however, to reference them for your applicable adopt as needed!
---
✦ Ownership Rights
Feel free to post the original artwork on your blog/gallery/social media page! (ex. DeviantART, Tumblr, Toyhou.se)

The transparent version can be reused to make a new reference sheet!

The adopt's design, breed, name, and lore are for jumpstarting creativity, and you are free to change anything to your liking! You can turn them into personal characters and fursonas!

These adopts are for personal, non-commercial uses only. For profit-based projects, please contact me.

You may gift/trade/resell your adopt for the price you purchased them for. In the case of art packages (commissions, additional content and development of the adopt), you may charge a higher price.

If the adopt changes ownership, please let me know! And please direct new owners to this page!

If you have any other concerns, contact me via email: [email protected]
---
✦ CONTACT ✦
---
I'm available for freelance work!
Feel free to contact me via email for professional work-related inquiries.

[email protected]
---